(Source: Fresno Bee)
Hello, Internet! I'm still alive!
If you follow this blog, you may be wondering why I abruptly stopped writing. Well, after my last post on Downtown Burlingame, my life got really crazy. Someone made me a job offer that I couldn't refuse, so after 11 years of happily contributing to the creation of a great downtown in Redwood City, I left the Bay Area for California's wild interior. The last several months have been dominated by relocation-related activities that kept me away from plannerdan.com.
Where did I go? I am now in Fresno, California. With a population of 515,000, Fresno is the 5th largest city in California, and the 34th largest in the US. It is the heart of a very productive agriculture region, and industry related to farming and food processing fuels much of its economy. It is central California's primary hub of finance, health care, education, and culture.
Fresno is also a city that has had its share of struggles. The foreclosure crisis hit the city particularly hard, unemployment has always been higher than the state average, poverty is far too prevalent, air quality is poor, some neighborhoods are dotted with abandoned homes, the Downtown has stagnated for decades, and an over-reliance on low density suburban growth has spread the City's financial resources thin.
However, Fresno is poised to make a big comeback. It
has significant assets, such as
great universities, proximity to three national parks, a dramatic natural setting at the base of the Sierra Nevada mountains, the biggest stock of historic buildings in central California, a growing population, and a strong housing market. Bright and talented Millennials are returning home, hip new pubs and breweries are opening up, residents are taking an active role in moving the city in a new direction, locals are getting excited about Fresno's history, and people are reclaiming their neighborhoods.
Fresno isn't renowned as a beautiful city, but it may surprise you to find out how much beauty does exist here. This town has good bones, as they say. I think it is going to be the next big thing.
(Source: Mark Steinhauer / Fresno's Past Facebook Group)
(Source: Stjohnsfresno.org)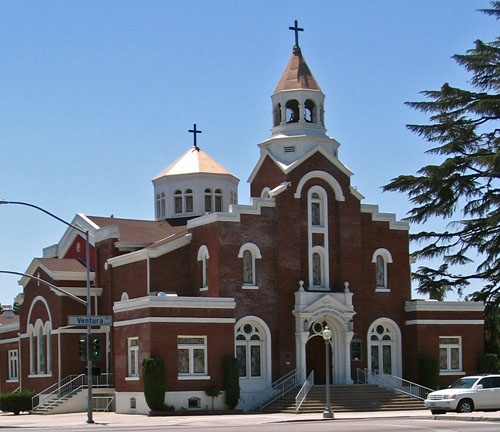 (Source: Historicfresno.org)
(Source: Fresnocatholic.com)
(Source: Wikipedia)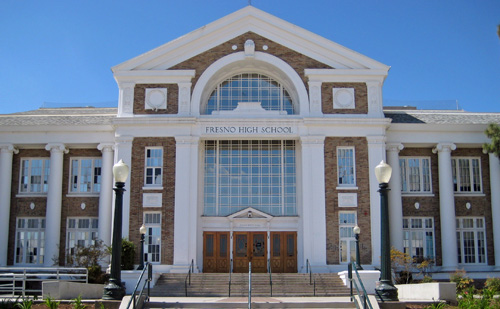 (Source: Historicfresno.org)
(Source: Flickr)
(Source: Randy "Lazarus" McAtee)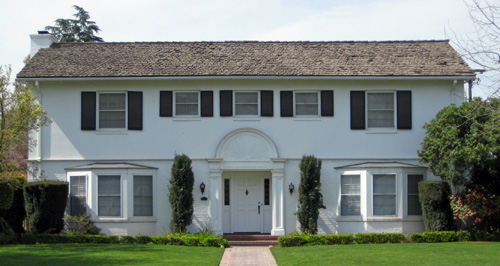 (Source: Historic Fresno.org)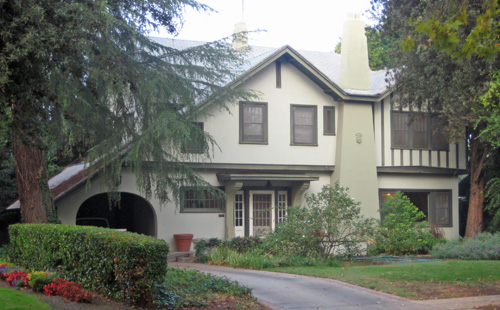 (Source: Historicfresno.org)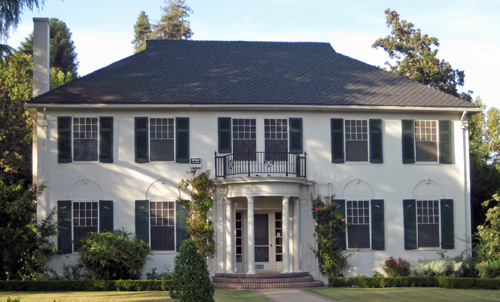 (Source: Historicfresno.org)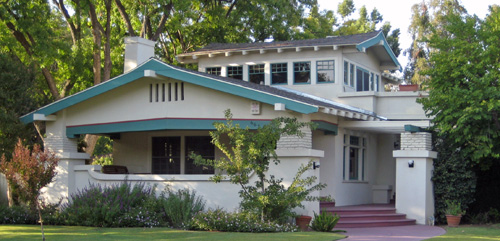 (Source: Historicfresno.org)
(Source: Mark Crosse)
(Source: Mark Crosse)
I'm excited to be here at this particular moment. Fresno has strong leadership that is making important investments in the city's future and embracing good urban planning and design. Here are a few highlights:
BRT. A 19-mile Bus Rapid Transit

system is under development, which will open for service in late 2016. It will begin near the River Park lifestyle center in north Fresno, proceed south on Blackstone Avenue, loop through Downtown, and then head east on Ventura Avenue / Kings Canyon Road to Clovis Avenue. Blackstone and Ventura/Kings Canyon will transform over time into mixed use corridors lined with transit-oriented development. While it has a few shortcomings, the system will be great, featuring 10-minute headways, slick new buses, signal prioritization, advanced fare collection, and bump-out stations that eliminate the need for the busses to swerve in and out of traffic.

Fulton Street Restoration. Two years ago, before I had any inclination that I'd be coming to Fresno, I wrote about the unhappy fates of pedestrianized main streets around the US. Fresno's Fulton Mall

was a particularly frustrating example for me, having witnessed its long, sad decline first hand. I'm happy to report that Fulton Street is finally being restored to a classic

urban main street. It will allow just enough auto access to ensure retail viability, while maintaining a strong emphasis on pedestrian convenience and comfort. The beautiful public art on the Mall is being restored and integrated into the sidewalks of the new street. It is an excellent solution to a problem that has vexed generations of leaders in this community, and it will be in place by late 2016.
A Shift to Balanced Growth. The new General Plan,

which was adopted in December of 2014, aims to direct half of the city's growth into Downtown and existing neighborhoods. This is a groundbreaking goal for a city that has been a poster child for runaway outward growth for many years. Greenfield development will still happen, but it will now be balanced out with viable alternatives in the central city. A major focus is being placed on the improvement of long-neglected

neighborhoods

,

a

nd form-based codes are being created which will attract infill development and sculpt it into vibrant, walkable urbanism. 500 units of housing

have already been

built

in Downtown, with more in the works.
The well-intentioned but fatally flawed Fulton Mall will be replaced with a classic American main street.
The City View apartments opened in January at the corner of Van Ness and Inyo.
I was born here, but came into my own as a professional city planner in the Bay Area. Because of that history, this relocation has been like a warm homecoming and an excursion into a strange foreign land all at the same time. But I'm really enjoying getting reacquainted with my hometown, getting up to speed on good things happening here, and adding my voice to the local dialog. It isn't going to be easy to bring this town back, but we're on our way, and I think we are going to pull it off.
I still have deep ties in Redwood City, and will periodically update you on the great things that are happening there. In addition to the housing boom that has been happening for a while, proposals for new office space are exploding in response to the ease of developing good projects under the Downtown Precise Plan. It is great to see big tech companies moving in to take advantage of the amenity-rich and walkable Downtown. Other cities are starting to take notice, and are learning from Redwood City's dramatic turnaround. When I visited in October I was very pleased with how my former projects were progressing. Here are some images from that trip.
(By the way Fresno folks, this is pretty representative of what I am trying to bring to Downtown Fresno. Wish me luck.)
Crossing 900 is going up at breakneck speed and looks wonderful. It provides an awesome terminated vista for Theater Way. I fought hard for that brick, and I'm glad we got it.
I love the sight of tower cranes. There are two at Crossing 900.
Two more cranes are at working away at 525 Middlefield.
The Elan project on Franklin Street was really coming together nicely during my visit, and I hear they have now topped it off.
The Lane project on El Camino Real is complete and I'm really happy with how it turned out. It is a good model for how post-WWII commercial highways can urbanize.
The Radius apartments on Veterans Boulevard look great. I fought hard for these stoops. I'm glad we prevailed.
The Radius features a new street which breaks up a superblock and connects the project to the neighborhood. Another worthy struggle.
I didn't get a picture of it on my trip, but I'm really happy with the way the 201 Marshall turned out. It was the first project to be proposed under the Downtown Precise Plan. They took a risk on us, and I'm glad it paid off for them. (Photo Source: TCA Architects)
This blog has been quiet lately, but I still have a lot to say. Regular posting will resume soon. I have been Tweeting pretty often, so you can follow me on Twitter (@plannerdanzack) if you'd like more frequent city-pontificating. If you don't use Twitter, I have embedded my Twitter feed in the sidebar on the PC version of this site. Thanks for reading, and I look forward to continuing to explore practical strategies for improving our cities with you.